Advertise to the largest Folsom Lake audience!
FolsomLakeE.com is helping lakeside businesses like yours drive leads and brand awareness.
Learn More
---
---
There are 3 ways that you can advertise on FolsomLakeE.com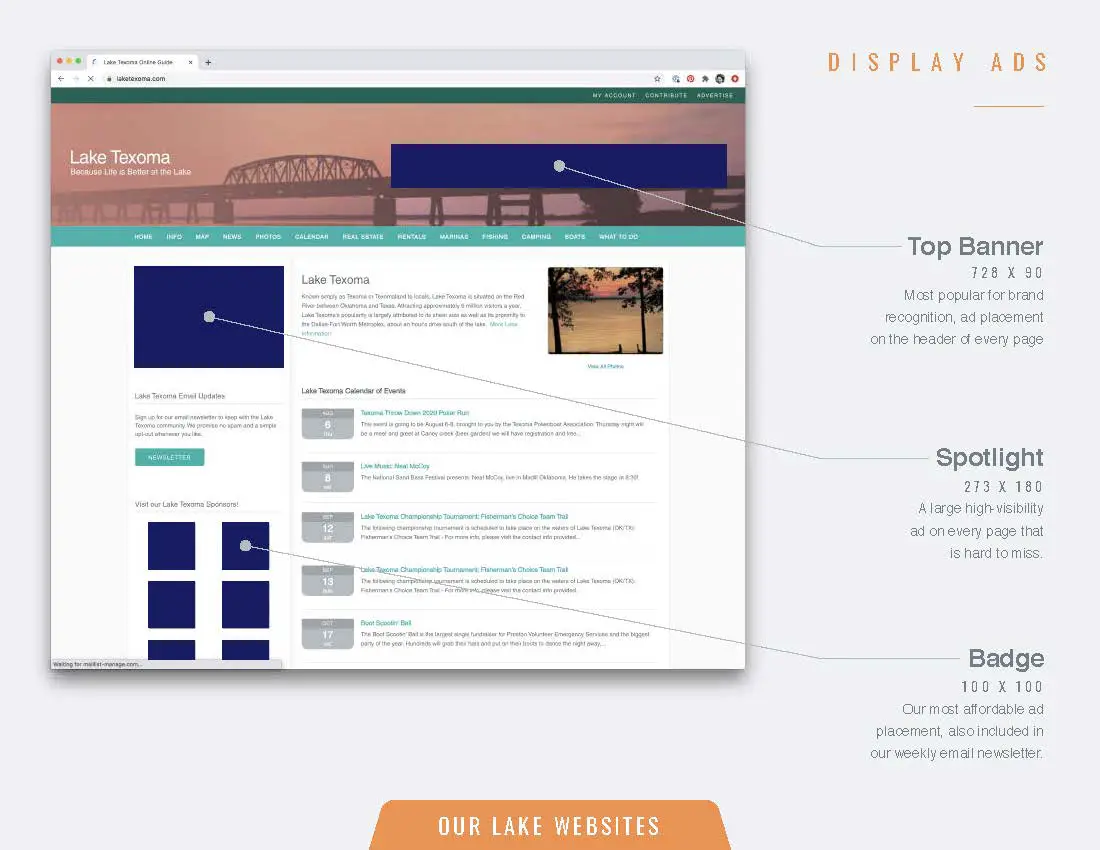 Display Ads
There are advertising options created to fit every size business and budget, with ad design included.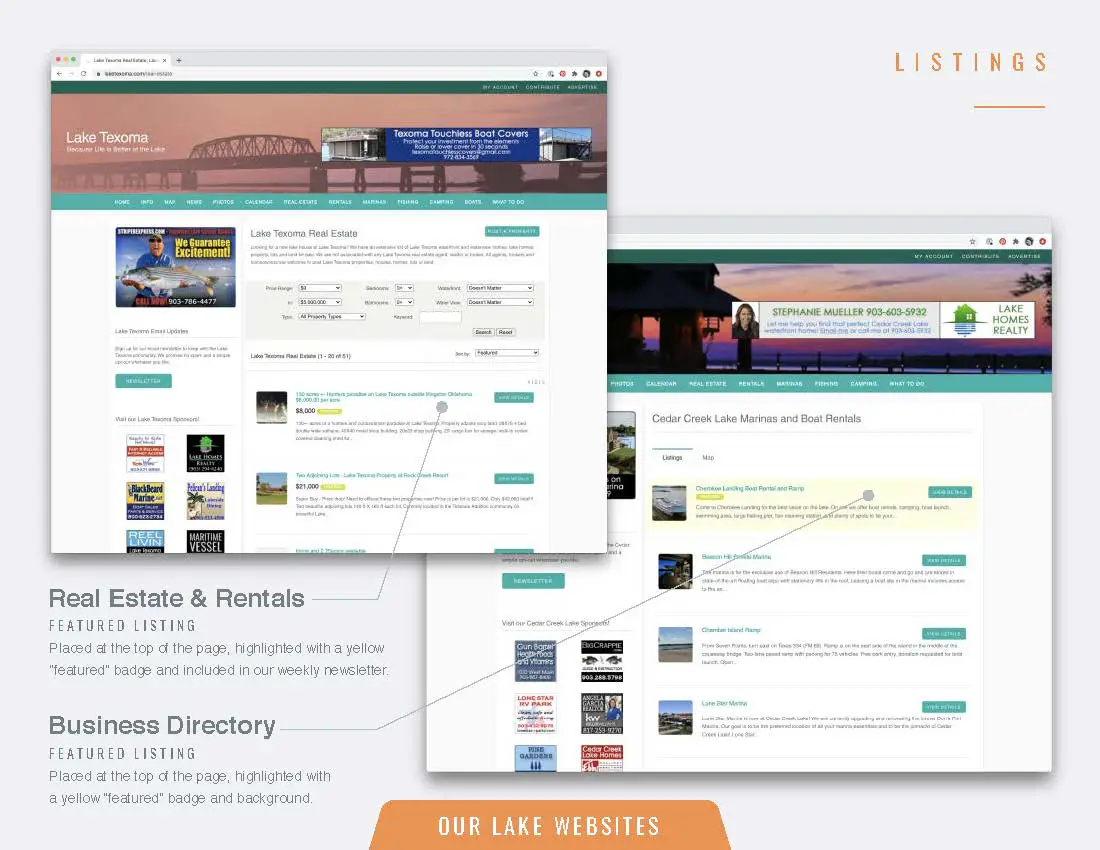 Business Listings
Our targeted listing pages generate hot leads for small businesses every single day.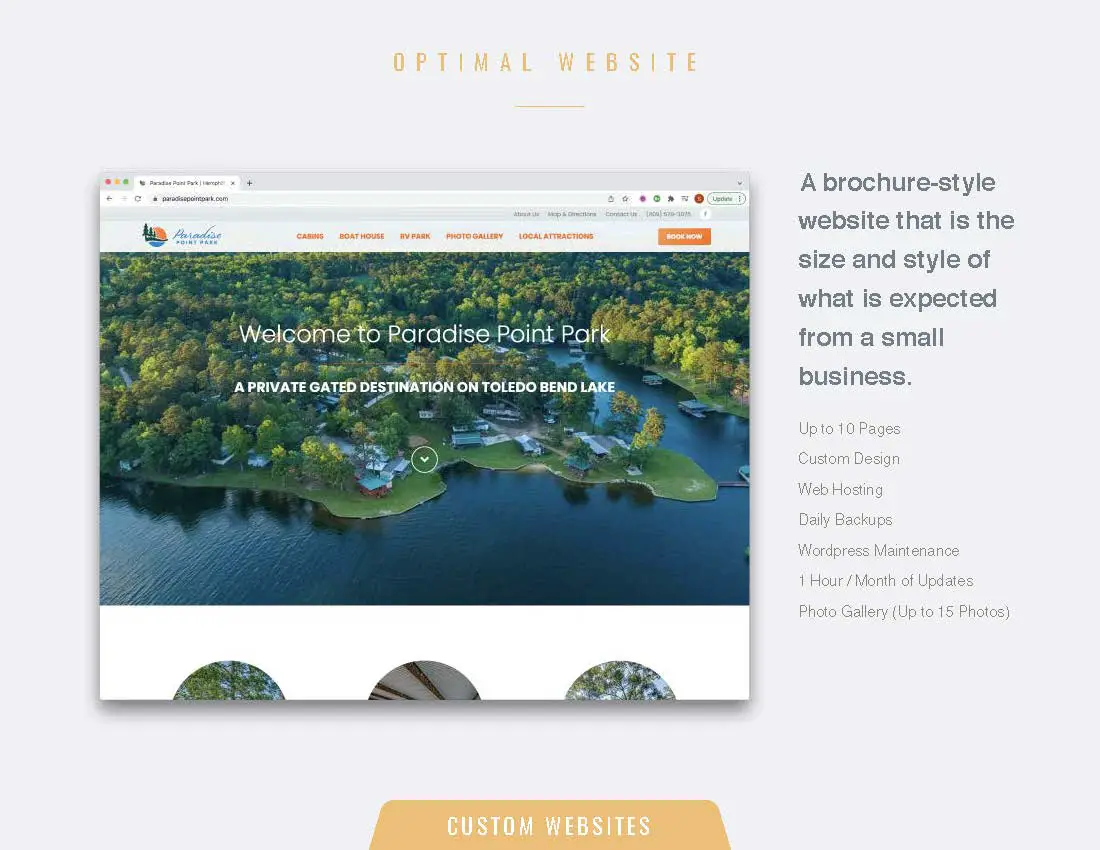 Business Bundles
We have marketing packages designed to help small businesses grow, tailored for each specific business type.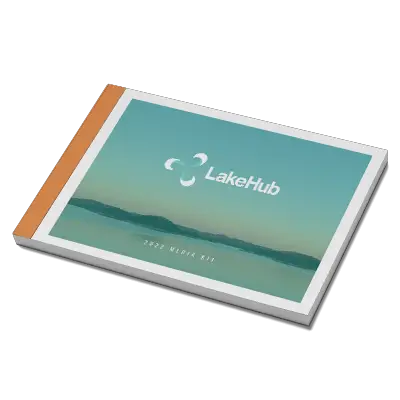 Looking for our Media Kit?
---
Display Ads
FolsomLakeE.com offers display ads for any budget. We can even design your ad for you at no extra charge!
Digital display ads are a great way to invest in the long-term future of your brand and business. There is no better way to maintain "Top Of Mind Awareness" than to advertise on Folsom Lake's digital billboards. You have access to the entire lake audience, covering a range of hundres of miles, for a fraction of the cost of a billboard.
Display ads are great for:
Real Estate Agents
Resorts & RV Parks
Marinas
Fishing Guides
Service Businesses
---
Business Listings
Want your business listed on the #1 Lake Online Guide for Folsom Lake? You are just a few steps away!
FolsomLakeE.com is the most popular resource for finding specific types of business listings around the lake. We offer self-service Standard and Premium Listings, so you can update and manage your listing yourself. Of course, we're always standing by with stellar customer service in case you need a hand.
Business listings are great for:
Real Estate Agents
Vacation Rentals
Marinas
Fishing Guides
RV Parks
---
Lake Business Bundles
Ready to supercharge your lake business? Ask about our Website + Ad Packages!
We are a small business, and we get it. You are great what you do, but need trusted help in other areas (like marketing). That's why we created marketing bundles to help you get your business out there, and then drive traffic to convert leads. Then it's up to you to make them customers for life!
Effective lake business bundles often include:
Display Ad Package
Business Listing
Custom Website
---
Get started growing your business on Folsom Lake!